Reviewing Your Data
The very first step is to review any data you plan to store in the database. If you're starting fresh with no data, no worries! We can skip this step.
We take the data you have from any number of sources, for example, an existing database, xml, csv, .xls, .xlsx, .txt, Access, etc. and clean/prepare it for use in a database. This process would normally take a long time but Node14 has prebuilt custom tools for efficiently reviewing, transforming and validating this data. We utilize these tools to guarantee the accuracy of your data conversion.
Have really specialized data or custom formats? No problem! We have the capability to build tools for solving specific tasks for your data if for some reason our existing tools don't do the job.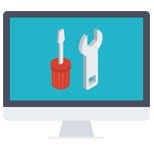 Building Your Database
Based on your requirements and the data you're planning to store, we get started building your database right away. With the Node14 platform we build your database for you. There's no fiddling with design interfaces or learning documentation. We do it all! Again, this process would normally take a long time for a custom database development company but Node14 also has this process streamlined.
The Node14 platform was built specifically for the purpose of designing and running business databases. The same developers who are building your database, designed Node14. For them, building your database is an absolute dream. This is because if there was a feature of Node14 they didn't like, it was their own fault, and they would just fix it! The end result is that you get an incredibly flexible database, incredibly quick.
Using Your New Database
When your database is complete, we grant you access to it immediately. You may often have access to the database while it's being built so you can review progress incrementally. This is a feature many of our competitors don't offer.
At this point you're free to utilize amazing features right away. For example:
Search and utilize database reports on all data within the system
Use our live search and navigation tools to quickly find data
Setup pin reminders on specific pieces of data
Configure security settings for users
See more Node14 features here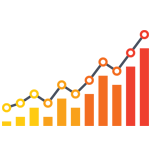 The Future
While most custom online database development stops here, Node14 is committed to continually providing you with excellent software. We do this in multiple ways. To name a few.
New Features - We actively maintain and add new features to the platform regularly. These features are normally available to you for no additional charge. We prioritize the features we build based on community feedback so the things that matter most are what we add or improve. The result is that you gain additional value from your database without any extra effort or cost.
Business Growth - As your business changes, often your database can as well. Node14 offers the ability to continually and easily expand your database to track or automate different tasks over time. Just let us know and we'll help you get your latest requirements setup perfectly.
Make Database Development Simple!
Do you need a custom database developed for your business? Do you need a cost-effective web database? Do you need a database fast? It's safe to say you need Node14!
Reach out today to see more about our custom database platform. We can walk through a personalized demo touching on exactly the things you need in your database. We guarantee that your database will be software that you love using.
Talk to an engineer today for free!
We'll discuss your needs and get you on the right track, even if it's not with us.